WELCOME – To the R&R Products Online Catalogue.
To OPEN click on the icon below or Click Here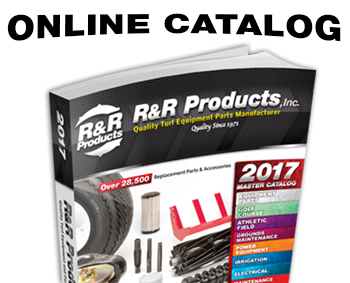 Click on the icon above or Click Here
To use the R&R Products Online Parts Catalogue
The R&R Products Online Catalogue gives you complete access to the full parts catalogue and information about the product range from R&R Products.
Using the intuitive search bar you can search for parts by part number, Description, key word or category.

With the Online Catalogue you can look up Schematics on your particular course machinery and equipment. Or build your own list of equipment using the YOUR EQUIPMENT option after creating your very own member login account.

Create your own list or multiple lists of favourite items to quickly find your relevant R&R parts, or review with ease, items you are interested in.

You can request a quote on any items simply by using the add to cart button. This sends direct to us a quote request and we can contact you with pricing and information.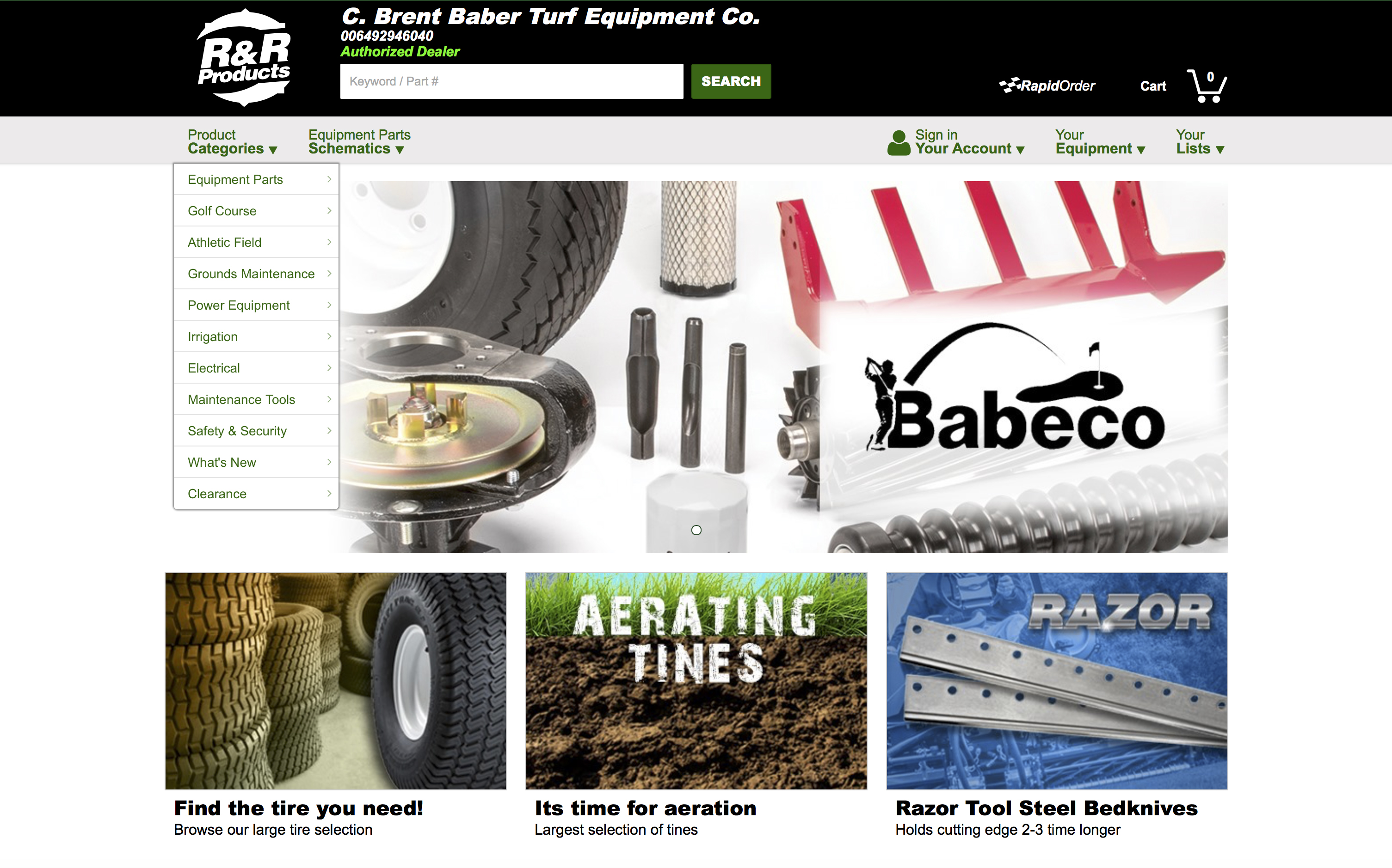 For more information about the near on 40 year partnership between Baber Turf Equipment (Babeco) and R&R Products Inc Click Here and visit our suppliers page.